Volkswagen Tire Service in Grand Junction, CO
Schedule Tire Repairs at Grand Junction Volkswagen - Serving Clifton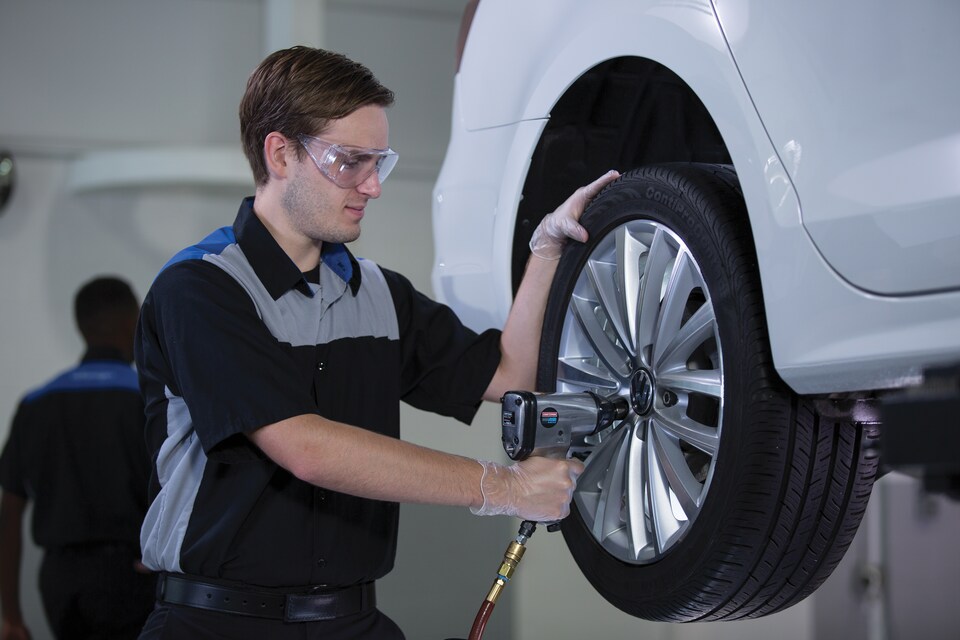 When did you last check the tire pressure on your VW Passat? Do you rotate your tires regularly? Within the walls of the service center at Grand Junction Volkswagen, our factory-trained technicians perform an assortment of tire services. As the only part of your VW Jetta that has consistent contact with Colorado streets, your tires deserve extra attention when it comes to routine maintenance. From tire rotations to pressure checks, you can get all your tire repairs taken care of a short distance from Clifton, CO.
Benefits of Regular Tire Maintenance for Colorado Commuting
Have you ever experienced the frustration of a flat tire? What about a blowout? If you've ever suffered the consequences of a costly tire repair, you know the benefits of routine tire service. By staying on top of rotations, replacements, and pressure levels, you can ensure the condition of your tires for commuting around the Fruita area. At Grand Junction Volkswagen, we can help you keep your tires in good shape by testing air pressure, patching slow leaks, and doing a tire rotation twice a year.
Schedule Your Next Tire Service Appointment from Home Today
Our Grand Junction service facility is about 45 minutes via I-70 W from Parachute, CO. These and other nearby Colorado customers won't have to show up at Grand Junction Volkswagen to reserve a tire appointment. Instead, you can access our scheduling portal online to secure a time for your next tire rotation. When you bring your VW Tiguan in for a new set of tires or to have your tire pressure checked, one of our technicians will be at your service.
Don't face the consequences of a flat tire or blowout, fulfill your routine tire maintenance commitments at Grand Junction Volkswagen, serving the Clifton, Fruita, and Parachute areas.